mold.ca specializes in mold inspection, air quality testing and mold removal in the Greater Toronto and surrounding areas. Our certified mold inspectors come prepared to assess mold issues in your home or business using the right tools for the job.
Mold.ca COVID-19 Update
We are facing some pretty unique and uncertain times and it is our mission to keep everyone safe, especially our customers.   In order to adhere to guidelines set out by the government and organizations like the CDC, mold.ca has adopted safety precautions internally as well as when meeting with our clients. 
Only inspectors who have not travelled within the last 3 months, exhibiting no symptoms and practicing social distancing are performing inspections at this time
Our inspectors are performing inspections wearing full PPE (personal protective equipment) and maintaining social distancing (2 meters away from anyone in the home)
Any protective equipment (such as booties & gloves) that have "touched" another environment are being discarded after use and only new, sterile equipment is being used on each inspection
All equipment is being sterilized with antimicrobial disinfectant before and after each use to ensure the safety of our employees and our customers
Payment for services are being performed over the phone to maintain as much social distancing as possible and remove the need for our customers to handle the point of sale devices
Given that mold.ca follows IICRC guidelines, any projects that we engage in are performed with the highest quality and sanitization measures using hospital grade antimicrobial solutions, negative air pressure and the highest standard of PPE available
In addition to this, we have added sanitization and decontamination services to further assist our clients who require enhanced sterilization for their home or office environment.   We have access to a new product, approved by Health Canada, specifically used for the sanitization and disinfecting of surfaces against bacteria, including cold and flu viruses - including Covid-19 (formerly known as 2019-mCoV as per Health Canada). 
The mold.ca team is committed to doing our part to help reduce the spread of COVID – 19 while continuing to provide essential services to our clients.
If there is any way we can be of help during this time, please don't hesitate to reach out.  Stay safe and healthy!
Mold Inspection & Mold Removal in Toronto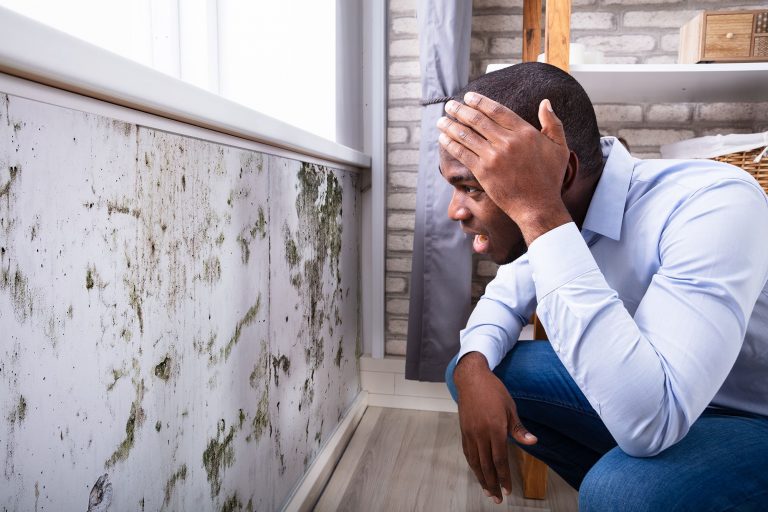 Mold.ca specializes in mold inspection, mold removal and air quality testing in the Greater Toronto and surrounding area.  Our certified mold inspectors come prepared to assess mold issues in your home or business using the right tools for the job.  Every mold.ca inspector has the ability to perform comprehensive mold and moisture inspections, air quality testing, and obtain samples for laboratory analysis.
Not sure which service you need? Call the experts at 

(416) 504-0333

! 
Our team is trained to provide a thorough inspection including finding the root cause reasons for mold growth.  Mold.ca inspectors provide a comprehensive assessment, consultation and education of mold issues and mold prevention. Our Toronto mold remediation and inspection company supports  our clients every step of the way; from mold testing and mold removal, to consultation and reconstruction recommendations for preventing mold in the future. We also offer high-quality handyman services by reputable contractors who will undertake all reconstruction needs to make your home as good as new.
Why Choose Mold.ca?
Mold.ca is committed to providing the best customer experience which includes protecting you and your investment.  Every individual is 100% certified to perform work in your home or business and we are fully insured to protect you, your property and our team.
We offer a comprehensive suite of services to meet all your needs when it comes to moisture and mold remediation services as well as a few extra services for our valued customers which makes mold.ca a one stop servicing partner. Over the years, thousands of homeowners, real estate agents, and building inspectors have turned to mold.ca for mold inspections and solutions in Toronto. We are a trusted Ontario mold specialists, and our clients have come to rely on us for fast, efficient, comprehensive commercial and residential air quality testing, mold removal and restoration services, no matter the size of property or the type of mold problem present.
Our team is professional and discreet, treating everyone with the respect you deserve.
Delivering prompt and courteous service, mold.ca is a respected mold inspection company with  years of experience helping homeowners and businesses with mold detection and removal. We are proud to have received many unsolicited customer testimonials and reviews about our services. Our Toronto Mold teams are consistently given high praise  for their attention to detail and consistent customer experience. Mold.ca continues to receive excellent marks and outstanding customer reviews on consumer rating sites like HomeStars.
This summer we had the unpleasant experience of finding water in our basement on several occasions. After learning that we had mould along several walls, we were referred to mold.ca to have it removed. Gregg and his crew were amazingly professional and went to great lengths to ensure the work was completed in a timely manner and with as little disruption to our home as possible. They were informative during every phase of the project, explaining what needed to be done and checked with us as required without making any arbitrary decisions. We were more than pleased with their professionalism and how they took our safety into consideration – particularly important since we had 3 children in the home. If you want peace of mind knowing that the job will be done with the right equipment and by a team who obviously know what they are doing, we would highly recommend mold.ca.
I wanted to thank you and your team for the work you did to make our basement safe again. Although learning we had a serious widespread mold problem was not the news we wanted to hear, your diligence in determining which area's were impacted and explanation as to why the mold was there, how it had spread and what the ensuing remediation work would entail gave us a clear picture of what we were dealing with. Your quote and the following work accurately reflected your assessment and left us with no surprises. The team that did the work were personable yet professional and very discreet. They did not interrupt my day to day activities with two young children at home, but when we did see them at the beginning and end of the day they were friendly and p;olite with the kids and took the time to answer any questions I had. We would highly recommend mold.ca to anyone with a mold problem. Thanks for making us a mold free home!
Mold.ca recently completed a substantial mold remediation and reconstruction project in our home (2 1/2 weeks; $19,000). There was mold behind some of the walls in three bedrooms, a bathroom, closet and basement cold storage room. Throughout the project, the company demonstrated honesty, integrity and professionalism. They completed the job in a timely manner in a busy family environment. We particularly liked that the same team was assigned throughout and that Gregg checked in with regular verbal progress updates. Mold.ca assured us that they would bring our house back to the way it was, but in our opinion, they made it even better. They made a negative experience as positive as it could possibly be. We hope that no one ever has mold in their home, but if they do, we would refer them to Mold.ca.
I had several mold problems in my basement and had no idea how to approach the whole issue. I simply did a search for various mold remediation companies and mold.ca responded right away and booked an appointment. Gregg and his team were the most professional, hard working and honest people I have had the pleasure of working with. The level of trust and communication was beyond anything I could have expected. Not only was the work completed thoroughly but the clean up was immaculate. They completed a lot of work within a short period. They will come in for a day to a day and a half but they work so hard to get everything done so that the client is not inconvenienced. Gregg also recommended trusted contractors from his network that I engaged for reconstruction who ended up being as honest and trustworthy as the mold.ca team. You will be hard pressed to find a better crew to help with your mold remediation.